We fund small business loans nationwide
What are Short Term Loans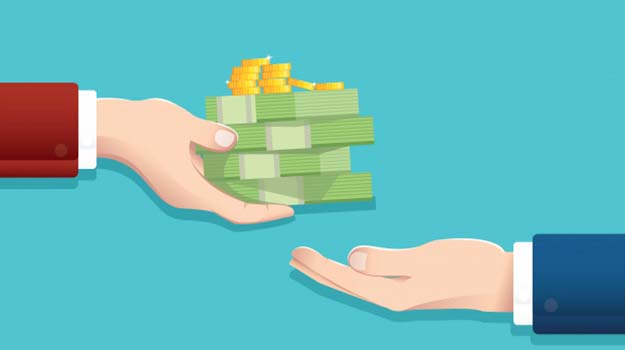 A short-term loan is a kind of loan that is used to support a temporary personal or business capital need. Short-term loans give fast money when current income is insufficient.
Short term loans also have shorter repayment periods than a traditional type of loan. They are also viable alternative options for small companies that are not yet qualified to apply for a line of credit from a bank.
Even though credit limit for short-term loans is lower than a line of credit, short term loans are an excellent solution when encountering sudden temporary financial trouble.
How do Short Term Loans Work
Short term loans are given their name because they involve a quick repayment period. Most of the time, short term loans must be paid off within six months to 12 months. In some cases, the repayment period may last for 18 months. Any other loan that is repaid for a longer time period than the ones mentioned is considered a medium term or long term loan.
Long term loans can last from a little more than a year to 25 years. Some short term loans don't indicate an installment plan or a particular due date. They just permit the borrower to pay the loan back at their own pace.
Types of Short Term Loans
Short term loans come in different forms, with the different types listed below:
1. Merchant Cash Advances
This sort of short term loan is really a cash advance. However, it still works like a loan. The bank loans the sum required by the borrower. The borrower makes the loan installments by permitting the bank or lender access the borrower's credit facility. Each time the borrower makes a purchase, a specific percentage of the sale is taken by the lender until the loan is repaid.
2. Lines of credit
A line of credit is similar to using a business credit card. A credit limit is set and the business can take advantage of the line of credit when it needs to. It makes regularly scheduled payment installments against the borrowed sum amount. Therefore, regularly scheduled installments that are due for repayment change depending on the amount used in the line of credit. One of the good things about lines of credit and not business credit cards is that the former ordinarily charge a lower Annual Percentage Rate (APR).
3. Payday loans
Payday loans are emergency short term loans that are easier to get. Indeed, even high street lenders offer them. The downside is that the whole loan sum, in addition to interest, must be paid in one single amount when the borrower's payday shows up. Repayments are commonly done by the lender taking out the borrowed sum from the borrower's bank account, with continuous payment authority. Payday loans usually come with extremely high interest rates.
4. Online or Installment loans
Likewise, it is easier to get a short term loan where everything is done online, all processes from application to approval. In just minutes from getting the loan approval, the cash is immediately sent to the borrower's bank account.
5. Invoice financing
This kind of loan is used with business' accounts receivables. These are invoices that are, up until present time, still unpaid by customers. The lender loans the cash and charges interest depending on the number of weeks that the invoices remain incomplete. At the point when an invoice gets paid, the lender will interrupt with the payment installment of the invoice and take the interest charged on the loan before returning the due amount of the business to the borrower.
Why Apply for a Short Term Loan
There are many advantages to getting a short term loan. Here are some of the reasons to apply for a short term loan:
Lower Interest
As short term loans should be paid off within an estimated period of 12 months, there are lower total interest installments. In contrast with long term loans, the amount of interest paid is essentially less.
Fast funding
These loans are viewed as less dangerous compared with long term loans due to a shorter maturity date. The borrower's capacity to reimburse a loan has less chances of changing over a short time period. In this manner, the time it takes for a bank to process the loan's approval is shorter.
Loan Amount
Since the assets of a short-term loan are not intended to be utilized as a long-term venture, the loan amount normally runs from $5,000 to $300,000. In any case, when you've entered the repayment stage and have a fruitful and demonstrated reputation, the odds of you meeting all requirements for a bigger, longer-term loan later on increment enormously.
Easier to Apply for
Since the loan amount is restricted for short-term loans, the loaning requirements are less strict, making it easier to get the loan approved. The approval and funding timelines are also faster.
Faster Repayment Period
Typically, short-term loans must be paid off between 6 months to a year and a half. In case you're applying for a loan to deal with a crisis, short-term loans permit you to reimburse the loan amount in about a year so you can proceed onward to different things.
How to Apply for Short Term Loans
The application procedure isn't as convoluted as a traditional loan, meaning that the approval process for short term loans are faster. Here are the steps a business needs to do to apply for a short term loan:
Apply for funding. Usually, the application will be one to two pages. They will ask you to provide your social security number, business tax ID, and other important business information.
Give documentation. Lenders will ask for several months of credit card processing, including bank statements.You will also be asked to give proof of citizenship, plus a copy of the lease for the business location.
Approval. A short term loan approval could be as fast as 24 hours. The amount lended will be deposited into the business' bank account. Repayment through the merchant's account will then start automatically.