We fund small business loans nationwide
Starting your own business is exciting—there are many opportunities and potential that have yet to happen. Although, it can't be denied that there are struggles when it comes to startup businesses. For one, there are a lot of startup costs that can hinder progress. There are also risks, such as cash flow problems, that can bring your business to a total standstill.
Many business owners are aware of this. The key is to get the proper access to financing that can help grow a startup.
What is a Business Startup Loan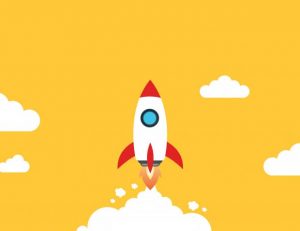 A business startup loan is any type of financing directed towards startup businesses with practically little to no business history.
There are multiple new business loans and financing methods accessible to new business owners. These include:
SBA
Microloans from nonprofit organizations
Business credit cards
Business grants
Personal business loans
Friends and family
Crowdfunding
A business startup loan intends to help new businesses that have been operating for less than 2 years or 24 months.
Startup business loans empower up-and-coming entrepreneurs to pay for key requirements, like for example, providing funding for the launch of their new company, or support it in its early stages.
Since loans for new ventures are unsecured, business owners do not need to provide valuable business assets as security.
Generally, a business startup loan can provide:
$25,000 – $10,000,000
Repayment over a period of 1 – 3 years
Competitive interest rates
How does a Business Startup Loan Work
A business startup loan is a cash injection that can drive business growth and success. Startup businesses have extensive costs at the beginning of their establishment.
A business start up loan could provide a source of financing valuable in these key areas:
Set Up Costs: It's costly getting business aspirations set up, from administrative costs to purchasing enough stock to serve client demands. An outside source of financing can aid initial outgoings.
Cash Flow Problems: The first few months of maintaining a business can be the most challenging period for a company. New businesses regularly require a cash flow injection so as to keep things running smoothly. Without outside financing, it would be difficult for a business to succeed on its own at this point in time.
Setting Up Office: This is perhaps the biggest cost when setting up a startup business. Renting or buying a fitting premise is critical to succeeding financially. However, this certain aspect is always the most difficult thing to get financing for when setting up a new business.
Marketing and Advertising: All businesses need to invest resources into PR and promotion. This is especially significant for smaller businesses that need to set up a developing customer base. This cash can help promote and advance your brand. It can also finance the launch of advertising efforts and marketing campaigns to get the message out about your new company.
Business Website: When setting up a business, a business website is critical to drawing in clients and advancing your brand. Without a web engineer, it may be expensive to make an all around planned, cutting edge website, which is another way a business startup loan can prove to be useful.
Staff Employment: As your business develops, you'll have to hire more workers. It tends to become a monetary strain getting new employees into your company. However, not devoting resources in hiring staff can hurt your business success altogether.
Compare Different Types of Business Startup Loans
| | |
| --- | --- |
| Source of Funding | Good Option If: |
| Microloans and nonprofits | In need of a small startup loan |
| Family and friends | There are friends and relations who are okay with taking on the risk |
| Credit cards | Card use can be kept to a minimum |
| Personal business loans | Business owner has a personal credit score of 600+. |
| Crowdfunding | Looking to test the market |
| Grants | There's willingness to put in hard work for free capital |
| Rollover as Business Startups | There's willingness to risk retirement funds |
Why Apply for a Business Startup Loan
The benefits of a business startup loan include:
Quick access to cash
Equipment serves as collateral
Great for business owners with limited financial history
Retain ownership
Establish business credit
Unsecured funding (unsecured startup loans keep the equity within your business assets safe)
Finance business growth
How to Apply for a Business Startup Loan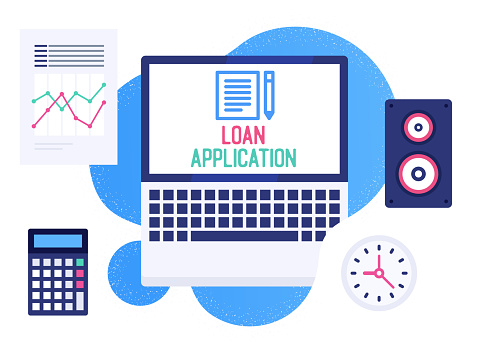 Creative flat design template with laptop and loan application text on its screen. Colorful web banner layout for corporate marketing or various vector illustrations.[/caption]
The application procedure for a business startup loan relies on which method for financing you're applying to:
SBA microloans will usually have the most exhaustive or rigorous application process. Numerous records will be required and the procedure, overall, can take as long as at least half a month.
Business credit cards have an easier and more simple application process. These only require your federal tax ID or your Social Security Numbe
The application process for a small business grant depends on the grant you're applying for.
Creative financing options like friends and family or crowdfunding won't have customary business startup loan applications, and will depend on a business owners' unique funding situation.
Other documents you may need:
Documents you need:
Driver's License
Credit Score
Bank Account Number
Business Plan
Equipment Quot
Small Business Loans are simply loans for small businesses and startup companies provided by lenders. Small Business owners "borrow" money from lenders to get additional funding they may not readily have.
These advances may have less restrictive requirements, allowing small companies to get the capital they need. A Small Business Loan may provide incentives to the borrower that could limit otherwise additional costs for the business.
How to Qualify for a Business Startup Loan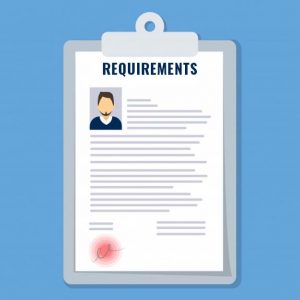 Since there are many avenues where business owners can apply for a business startup loan, it will depend on what kind of financing you will apply for. It can be SBA microloans, business credit cards, private company grants, friends and family, and crowdfunding.
As you would figure, many young and new businesses can fit the bill for a startup business loan.
For businesses that have been operating for only less than 6 months, a business startup loan is perfect. Businesses older than 6 months (or businesses operating for close to 1 year already) may have other traditional business loan options available for them, and should consider applying to those instead.
The most significant factor in these business startup loans will be your own credit score: The higher the score, the better your odds of fitting the bill for a SBA microloan, business credit card, or even an individual loan for business.
Your qualification for alternative startup business loans like grants, crowdfunding, or friends and family will rely less upon your credit score and more on the subtleties of your business—like what your business model is, who your clients are, what network you work in, and so on.